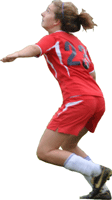 Camp Sponsors
$500 plus
Toyota of Gilroy
$250 plus
Big Sur Fiddler
Under $250
Dr. Courtney Ray

General and Recreational questions:
Office will be closed starting Nov. 21, 2016 until February 2017 (Date TBD). 
Questions: Please email pvunited831@gmail.com - Someone will be checking emails periodically. 
SPRING 2017 RECREATIONAL REGISTRATION

When: Sunday, Feb. 19, Feb. 26 and Mar. 5
Where: 217 East Lake Ave Watsonville, CA
Times: 11:00 am - 1:00 pm
Info: Contact Sinthia / Laura (831)214-1981
Email: pvunitedsoccer@gmail.com
FLYER

SPRING 2017 COMPETATIVE TEAM REGISTRATION!
See instructions on Managers or Registration TAB


CONGRATULATIONS TO PV United Referree - Denise Corrales who receives Referree of the Year 2016
Peter Fletcher -USSF National Referee, Denise, Kari Seitz- FIFA Referee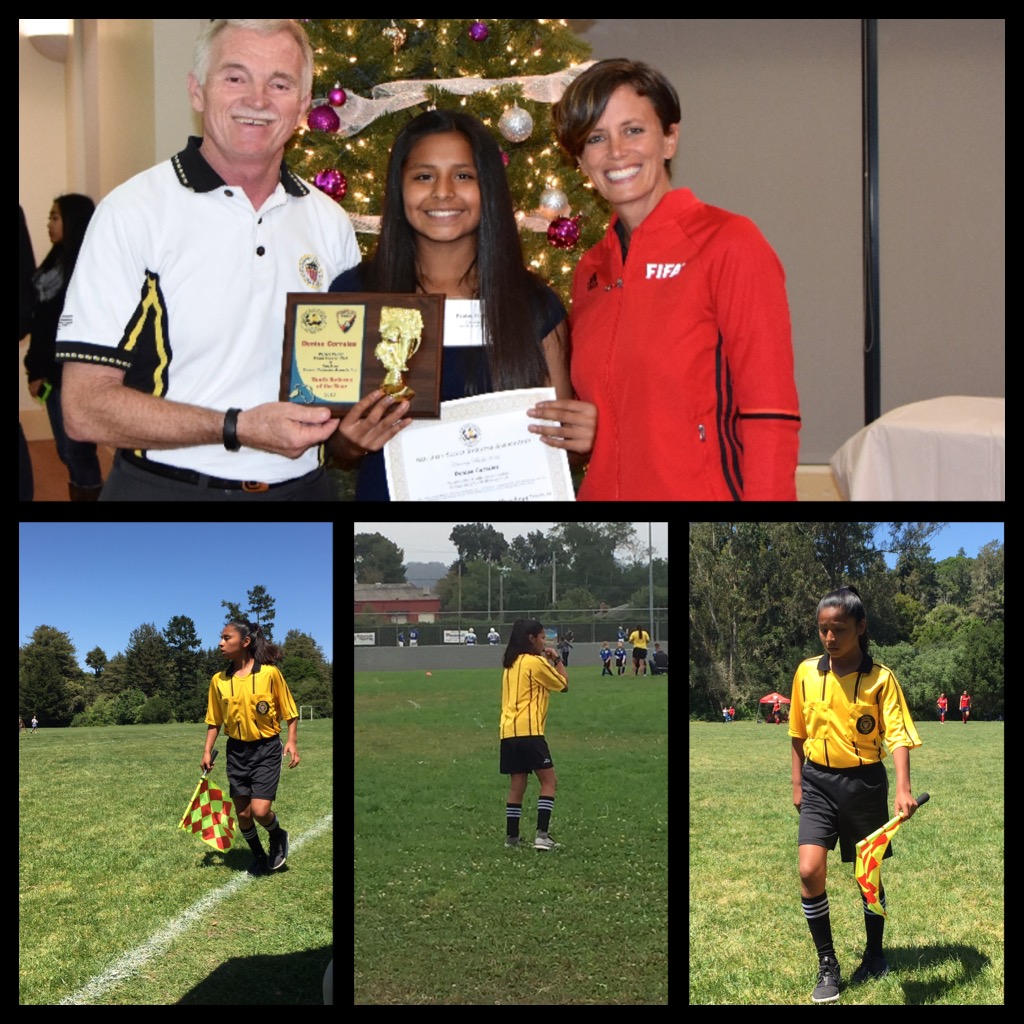 Congratulations!
U11 Girls Win again 1st place Breakers Halloween Cup, October 22-23, 2016
Coach: Robert Zuniga


U16 Boys 1st place at Stanford Summer Classic, August 13-14, 2016
Coach: Alex Aguayo


U10 Girls Win again 1st place Stanford Summer Classic, August 13-14, 2016
Coach: Robert Zuniga


U8 Boys 1st place at Cal North District Cup June 4-5, 2016
Coaches: Estaban Garcia and Richard Gallegos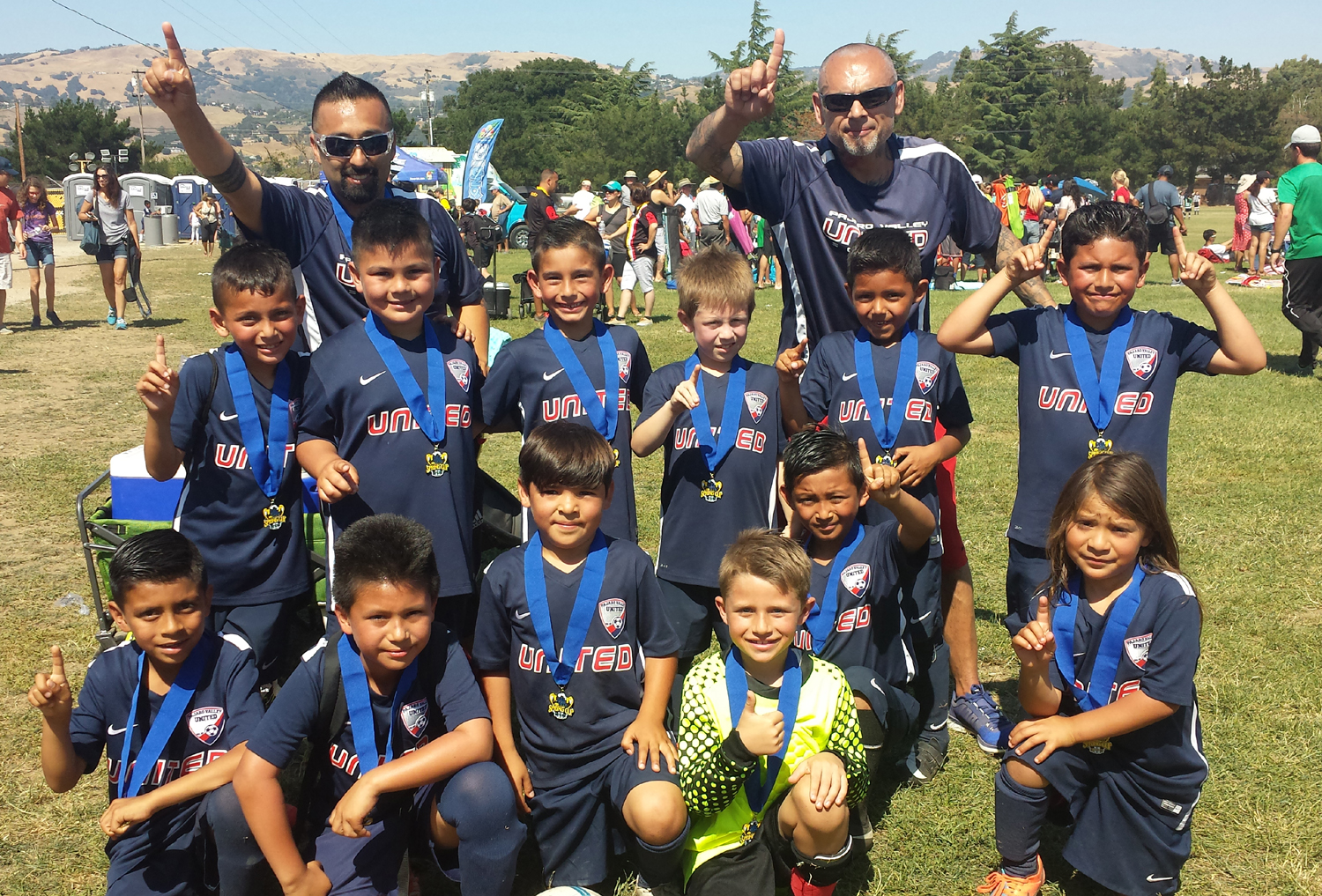 U15 Boys 1st place in the Gold NorCal bracket (undefeated season)
Memorial Day Weekend May 28-31, 2016 they travelled to Cerritos (SoCal) and won 1st Place in the Cerritos Memorial Day Challenge Cup!!!
Coach Ulises Gonzalez
Polo Grounds and Pinto Lake Field Closures:
The County Parks fields hotline tells the status of the fields during rainy the season when they may be closed. Please pass this information onto coaches, parents and participants so everyone can be well informed of the status of field conditions.
Call (831) 454-7906

Press (1) for North County Fields
Press (2) for Mid County Fields
Press (3) for South County Fields


Welcome to the Pajaro Valley Youth Soccer Club Website.
The Pajaro Valley Youth  Soccer Club (PVYSC) is part of Santa Cruz County Youth Soccer League (SCCYSL) and part of two national soccer organizations. Currently our Club affiliates CalNorth (Cal Soccer League – CCSL) and US Club (Northern California Premier Soccer League – NorCal) both provide several levels of organized competitive league play. Our mission is to provide the highest level of soccer experience for our youth in the community while instilling leadership qualities in our youth.
To ensure a quality experience for everyone, it is important that each player and parent understand the philosophy of PVYSC as well as the rules and policies that guide our Club. It is also important that everyone shares the same high expectations for PVYSC coaching and our play.
Please take a look at our handbook for further infomation.